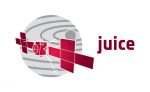 Another key milestone toward the implementation of the Radar for Icy Moon Exploration (RIME) has been achieved.
The industrial contract for building the Flight Model of the instrument has kicked-off in the past days. RIME is developed in the framework of the Jupiter Icy Moon Explorer (JUICE) mission of the European Space Agency under the scientific leadership of RSLab (Principal Investigator: Prof. Lorenzo Bruzzone).
More details available on the national and regional press.