Tracing burned areas in time: Palermo, Corfu and Rhodes fires
Frequent fire outbreaks in the Mediterranean region are a cause for concern, especially in the context of human threats and climate change.
The Sentinel-2 constellation of the European Space Agency (ESA) offers a valuable tool in the form of multispectral images, with a revisit time of five days.
In the summer of 2023, fire expansion in three well-known hotspots – Rhodes, Corfu (Greece) and Palermo (Italy) – was monitored using a new method presented in an IEEE TGRS publication.
The three maps presented below provide a clear and convincing visual representation of the extent of the devastation caused by this summer's fires.
Palermo fires up to July 31, 2023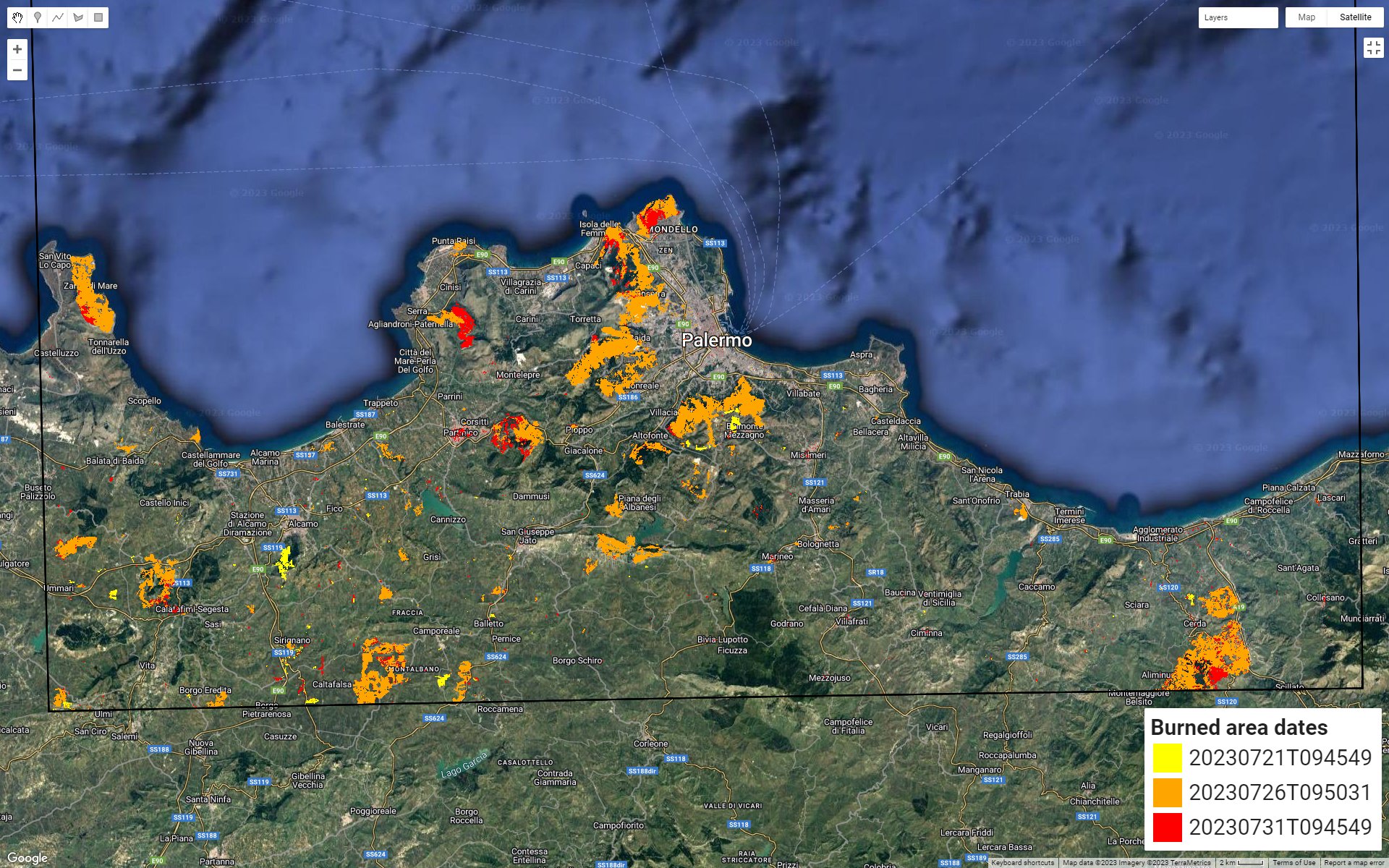 Corfu fires up to July 30, 2023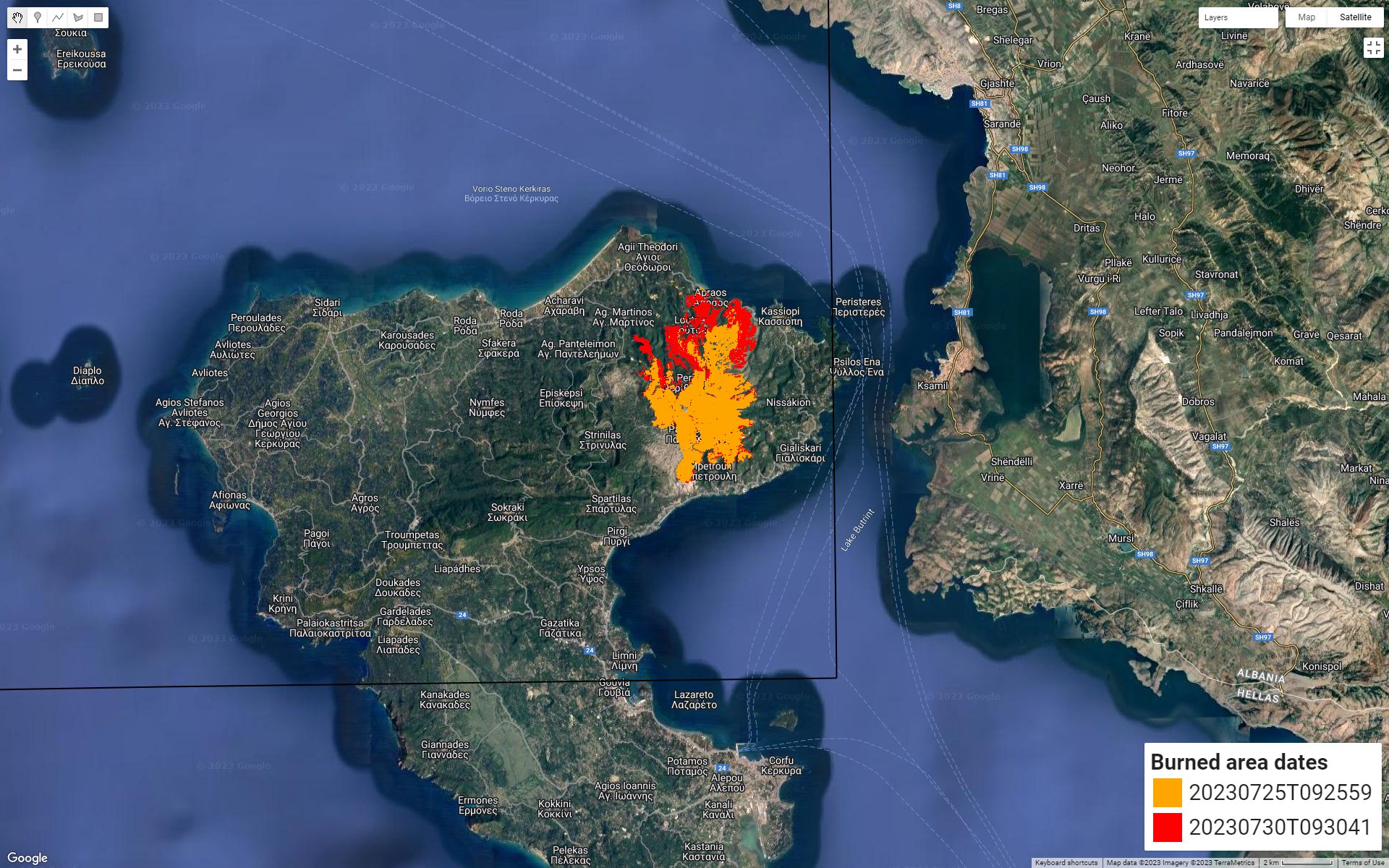 Rhodes fires up to July 28, 2023