Christopher Gerekos and Sanchari Thakur got PhD
On Thursday April 23, Christopher Gerekos and Sanchari Thakur succesfully defended their PhD Theses. Christopher defended the thesis "Advanced Backscattering Simulation Methods for the Design of Spaceborne Radar Sounders" and Sanchari the thesis "Advanced Methods for Simulation and Performance Analysis of Planetary Radar Sounder Data." The defense was done in teleconference due to the restriction related to Coronavirus.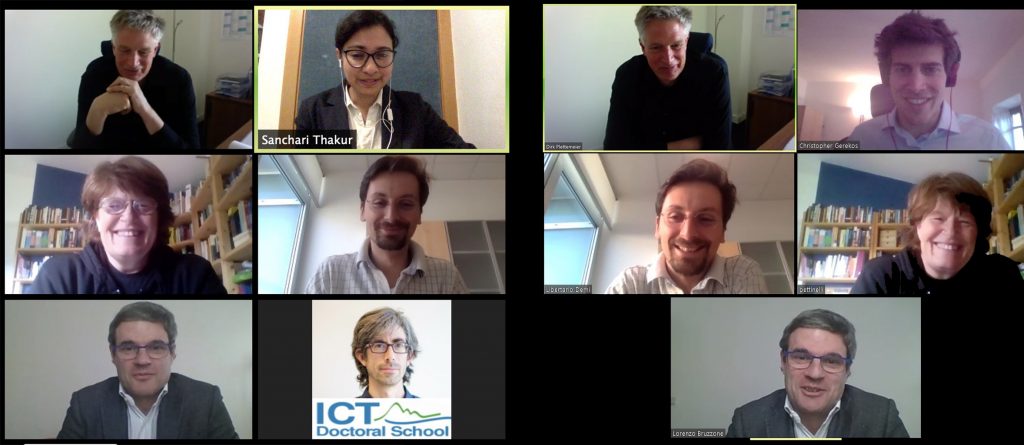 The committee awarded both of them the PhD in Information and Communication Technology.
Congratulations to Chris and Sanchari!