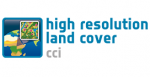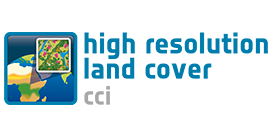 Climate Research Community First Virtual Meeting
The High Resolution LandCover (HRLC) Climate Change Initiative (CCI) project funded by ESA invites the Climate Research Community members to participate in the first virtual meeting that will take place on Friday, 8th of February 2019 from 2pm to 4 pm.
If you would like to attend the meeting you should be part of our community. Please register here. After registration, you will receive the meeting link and instructions.