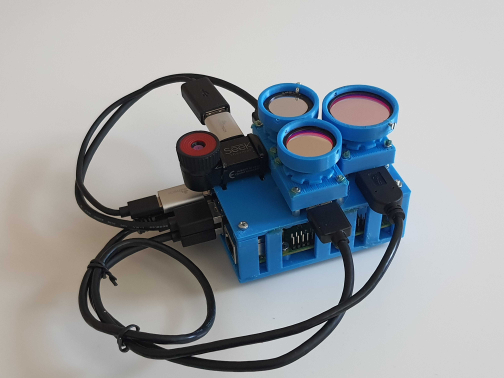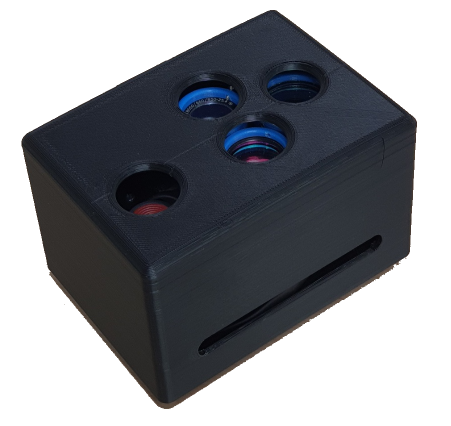 Raspberry Pie 4, 3 x dart Basler cameras with 3 different triple-band filters and Seek thermal camera.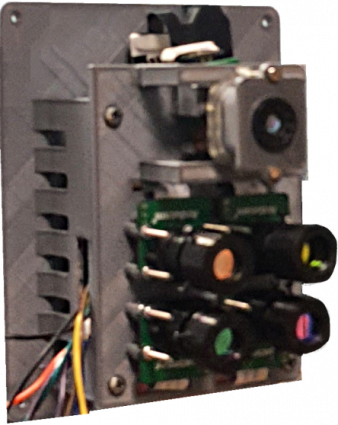 Raspberry Pie 4, Arducam Quad-Camera, 2 different triple-band, dual-band filter,  pass band filter and Seek thermal camera.
First Images - october 2021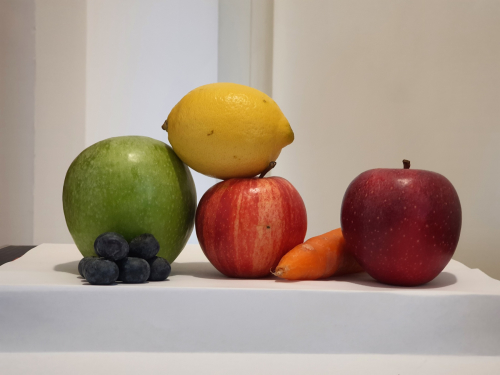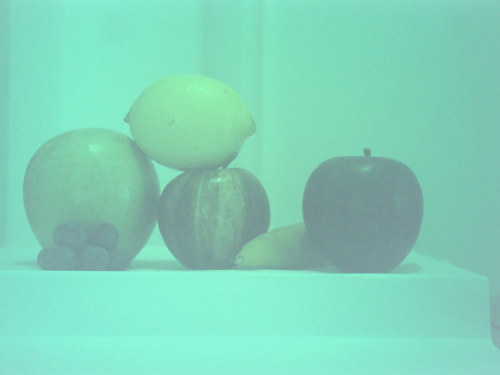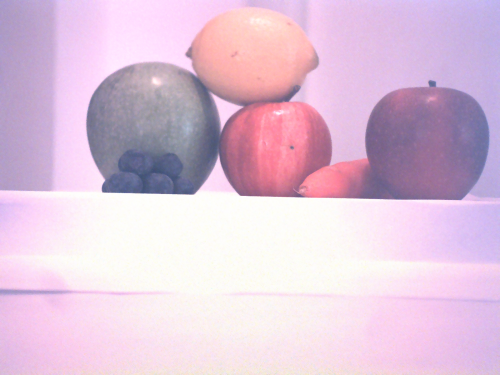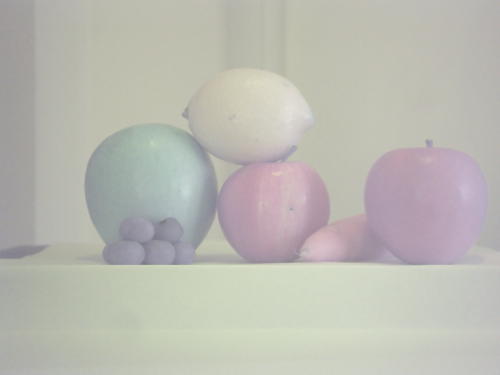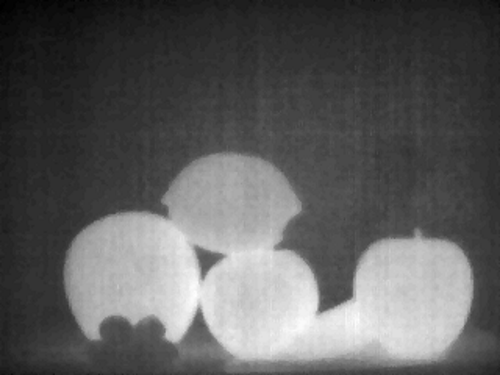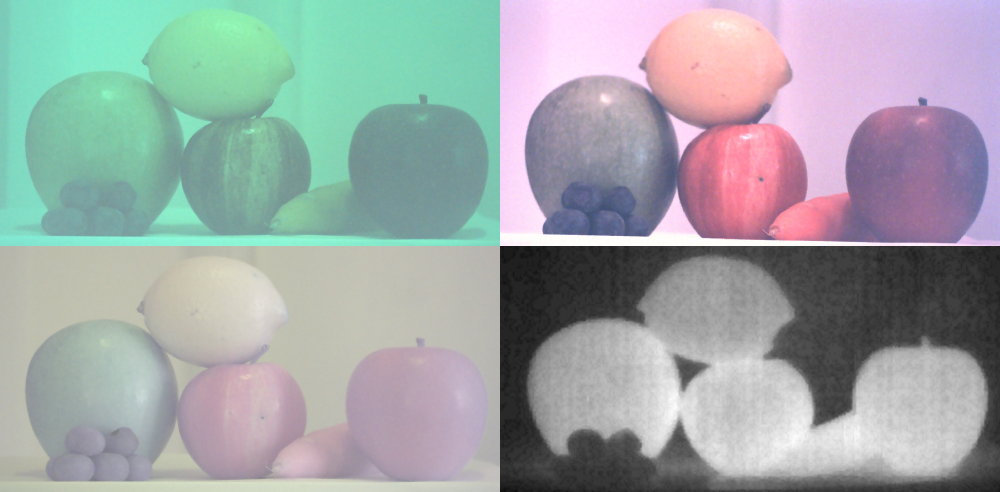 Calibration of Multispectral Camera - Prototype I, March 2022
Calibration is performed using broad spectrum source and Hyperspectral Camera as a reference.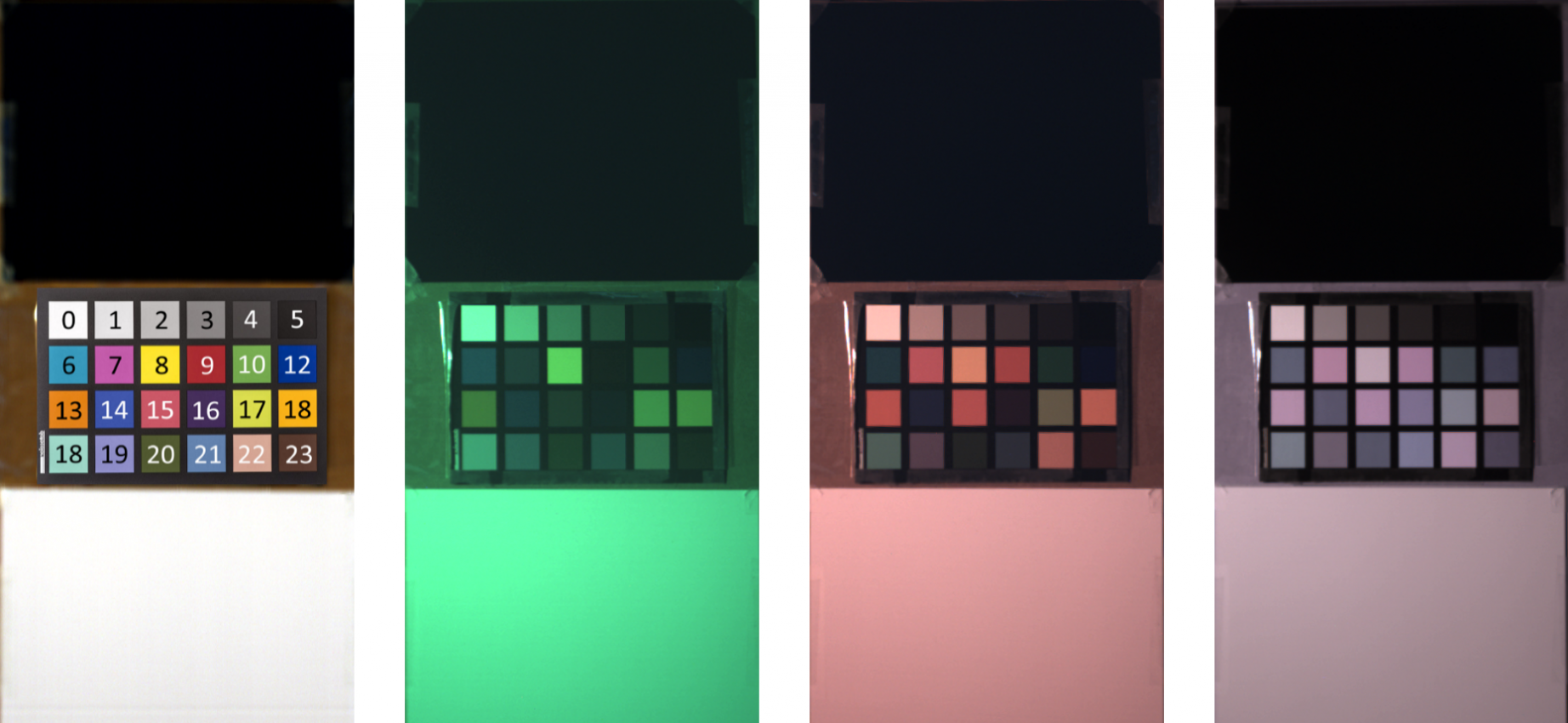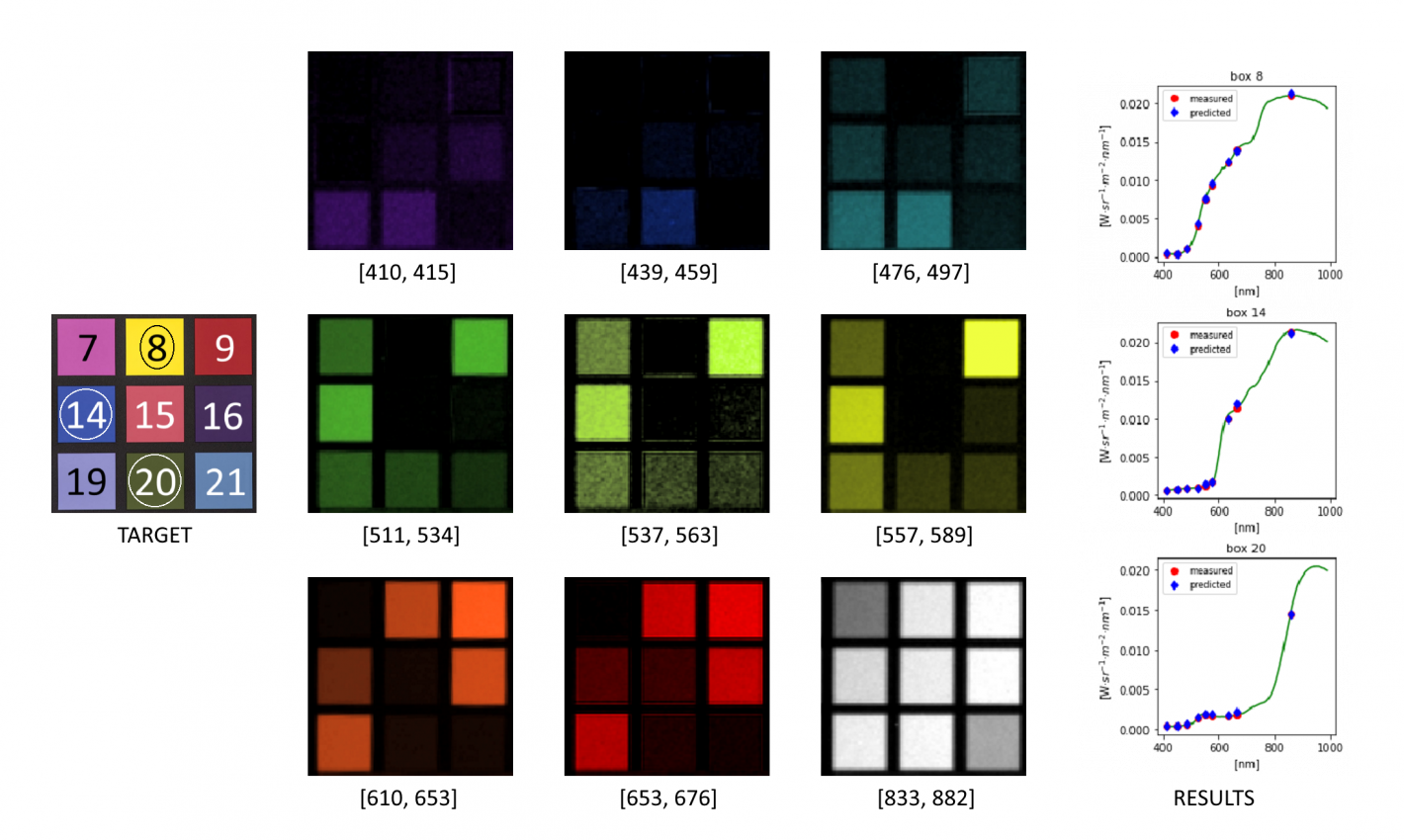 Field test in Vineyard at Fondazione Edmund Mach, June 2022. Collaboration between C3A (Centro Agricoltura, Alimenti e Ambiente) and RSLab. Investigating the correlation between proximal sensing measurements and images from Hyperspectral, Multispectral, and Thermal cameras.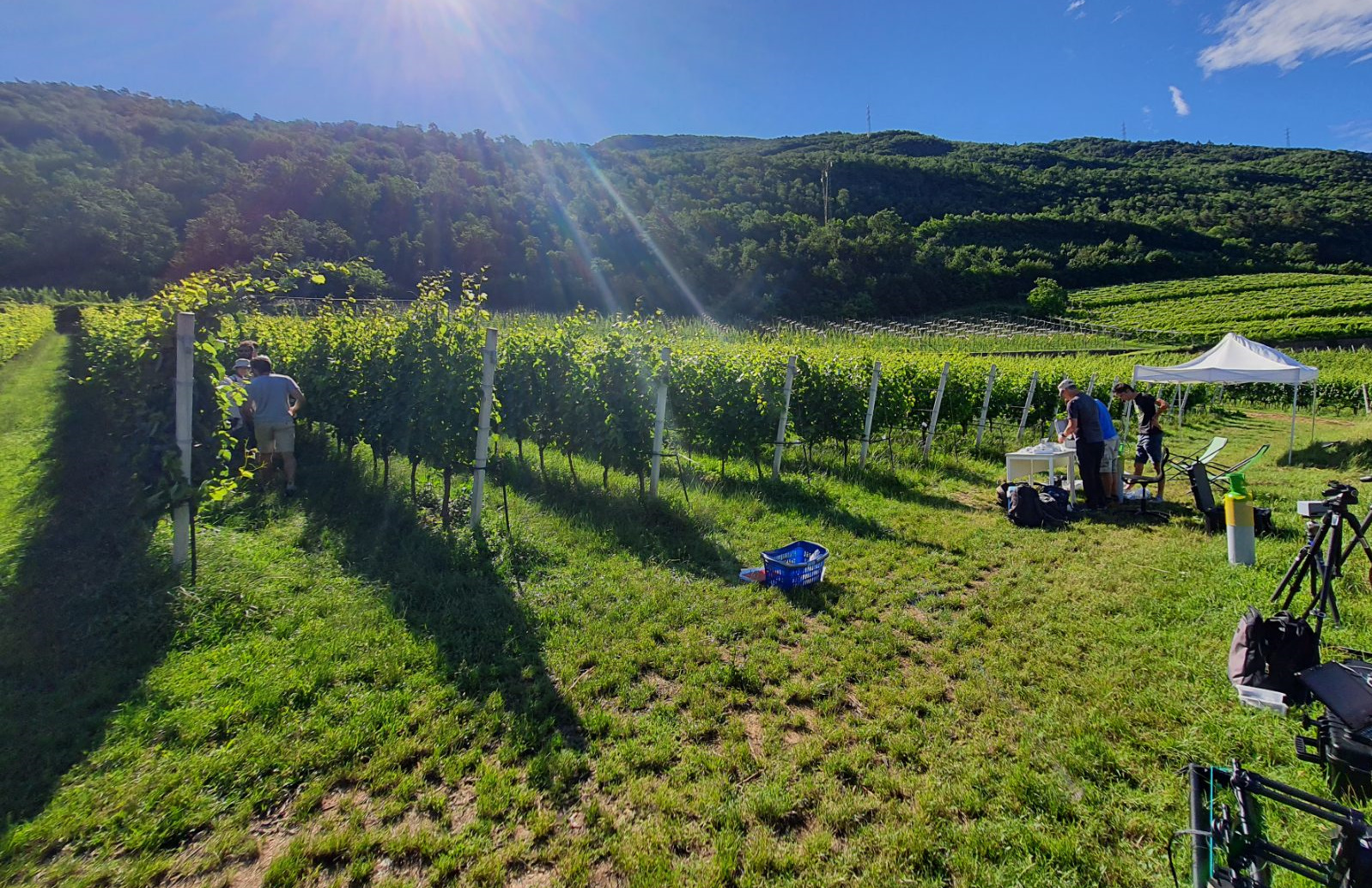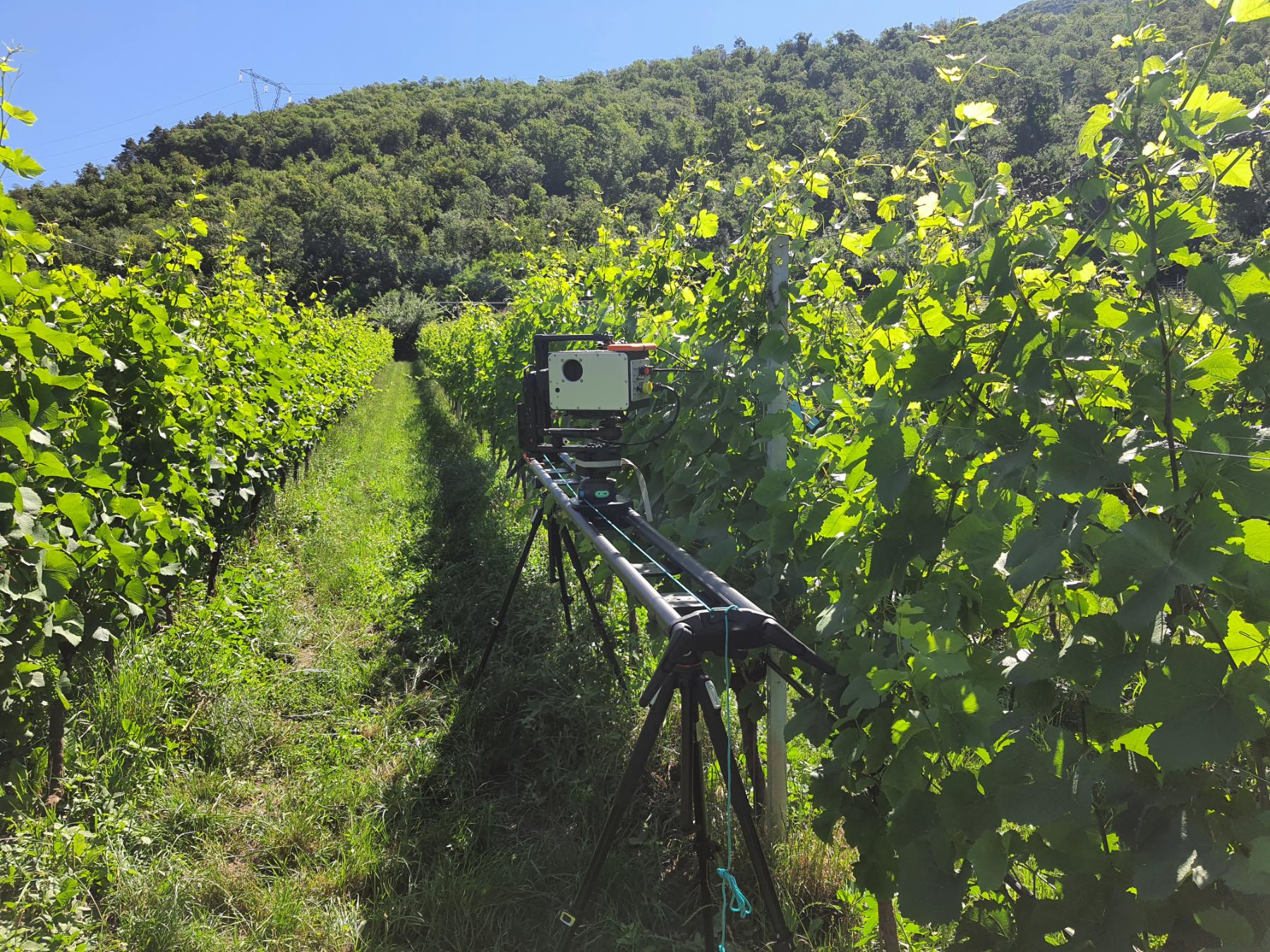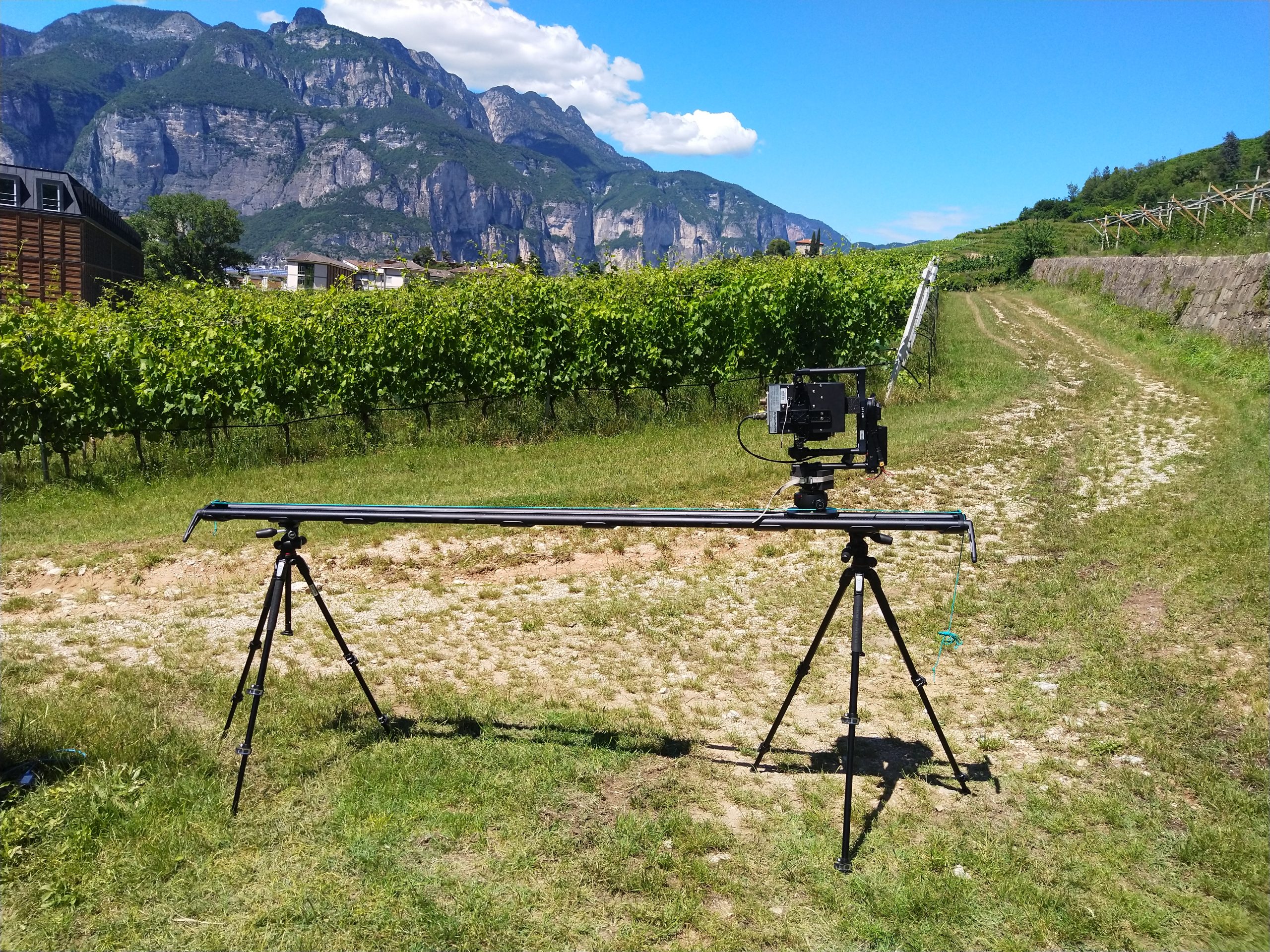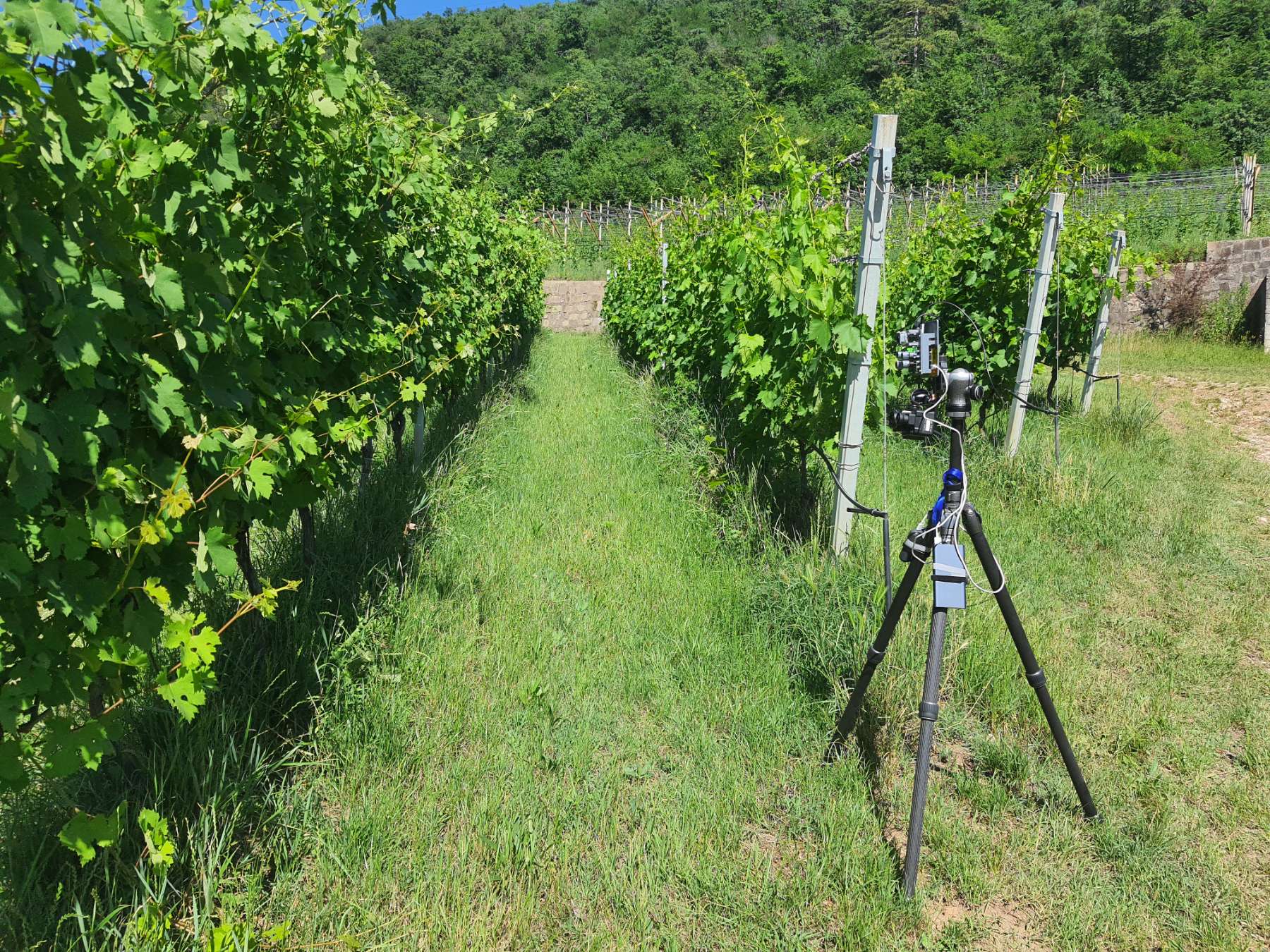 In-situ data collection from two vineyards in region of Riva del Garda, Italy, to investigete possibilities to detect Flavescence dorée.
Flavescence dorée is grapevine trunk disease, which is spreading across European vineyards despite significant efforts to control it, with an increase in propagation rate over the last several years. It is the only quarantine disease in the European and Mediterranean region, caused by cell wall-less bacteria called phytoplasmas, which causes yellowing in grapevines. Therefore, it is subject to mandatory control procedures that include the uprooting of every infected plant. Additionally, when 20% of the trunks in a parcel are contaminated, the whole parcel must be uprooted. Possible early detection of Flavenscene dorée can lower the number of uprooted grapevine plants due to prevent the spreading of this disease and, also decrease the economic loss.
More information about Flavescence dorée (FD) can be found at Wikpedia.
One of the vineyards has red grapes (Cabernet Sauvignon), other is a white variety (Chardonnay), due to different appearance for symptoms of FD at the leaf level. Data were collected in the middle of July, August, and September, on each month one acquisition of images was conducted, obtaining hyperspectral, multispectral, and thermal data. 
These data will be used to investigate the usefulness of the MCAPEFA camera in the early detection of Flavescence dorée.